French data center and hosting firm OVHcloud is to increase the price of most of its services by around 10 percent, citing high inflation and energy costs.
The company noted that it had seen inflation reaching more than 8.9 percent in July 2022 in Europe, including an almost 40 percent rise in energy costs.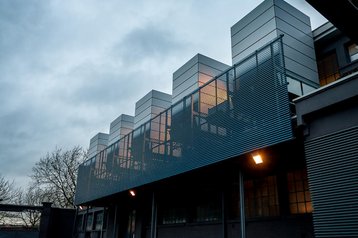 "Thanks to the management of our energy costs over the long term, in 2021 we did not have to change our prices. On the other hand, at the end of 2022, our energy purchase hedges are coming to an end and we will find ourselves buying energy at the high price, that of the current market, which is experiencing strong growth in all countries," the company said in a blog post announcing the changes.
"This is a significant increase that we must pass on to all the services directly related to the electricity consumption of our infrastructures. This price increase will impact newly subscribed services, but also existing services."
From December 1, 2022, OVH said it will proceed with a "controlled increase" of around 10 percent on its bare metal (servers, eco, VPS), hosted private cloud, public cloud, and web hosting services.
Further details and precise changes will revealed 'in the coming weeks.'
Europe is facing surging energy prices, partly due to supply issues from Russia. A recent report from FTI Consulting warned that colocation firms face energy price "turbulence."
While many companies DCD previously spoke to at the start of this energy hike said they were secure thanks to buying energy in bulk ahead of time, some could face issues as they look to sign new deals with providers.
Some companies will look to absorb some of the increased costs, while others will be forced to pass on those costs to customers.
UK IT and hosting firm M247 more than doubled its prices at one of its data centers due to rising energy costs in the UK.
Sungard's UK operation has become a notable casualty of the situation; the company entered into administration in March 2022, blaming surging UK energy prices and landlords declining to reduce rent costs. Some of its customers are being transferred to UK telecoms firm Daisy Group while Redcentric acquired a number of facilities.
The Dutch Data Center Association has called on the Netherlands government to intervene and bring down the soaring cost of energy in the country.
More in Colocation & Wholesale