European cloud provider OVHcloud has launched a High-Performance Object Storage service designed for Big Data, AI, e-commerce, and streaming.
The new service is designed to provide local storage for European customers, with pricing to compete with Amazon's S3 storage services. It costs €25 ($28) per terabyte per month with a charge of €0.01 per outbound gigabyte (before tax).
It is only days till the anniversary of the fire which destroyed OVHcloud's SBG2 data center in Strasbourg on 9 March 2021, and a French law firm, Ziegler & Associates, is gathering names for a class-action lawsuit representing those who lost data and business in that disaster.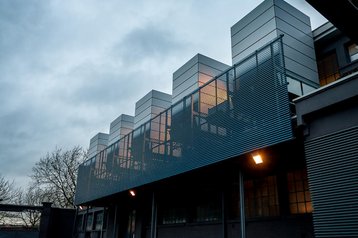 OVHcloud has yet to publish any information about the cause of the fire.
Undercutting S3
Amazon's S3 service is the market leader, but evidently vulnerable, as Cloudflare last week revealed it had racked up nine thousand customers, with hundreds of petabytes of data, for a closed beta trial of its S3 competitor, R2 Object Storage.
The OVHcloud HPOS service is available through the S3 API and the OVHcloud Customer Panel, and there is no extra charge for API requests and private outbound traffic. It is available from the providers Strasbourg data center (France), and will be deployed in Gravelines (France) by April 2022, and offered internationally in OVHcloud's Canadian-based and US data centers in May 2022.
OVHcloud has been rebuilding its Strasbourg campus since a fire ripped through the SBG2 data center there in March 2021, and temporarily disabled the SBG1 data center. Nearly a year on, the company has yet to publish details of the cause of the fire, which is suspected to have started in the data center's UPS batteries. OVHcloud says it has not been able to publish the report so far because of the involvement of insurers and government agencies.
Customers unsatisfied with OVHcloud's compensation offers have turned to Ziegler & Associates, a Paris law firm specializing in class-action suits, which announced in September that it would take on OVHcloud demanding compensation for customers who had lost business. At Ziegler's last announcement, 103 customers had signed up for the action, while four larger customers are addressing their complaints directly to OVHcloud. The deadline to join the class action is next Monday, after which time Ziegler will send a letter to OVHcloud setting out specific demands for all the complainants.
"The letter is not sent yet, but it will be soon," said a Ziegler spokesperson.
OVHcloud has declined to comment until the letter arrives, but its spokespeople have pointed out that even 103 customers is a small fraction of its customer base. Since the fire, OVHcloud has floated on the French stock exchange, raising €400 million ($454m) in an IPO in October. In January, the company announced that its revenue in 2021 was up by 14 percent.