OVHcloud has listed on the stock exchange in France.
The company went public on the Euronext Paris stock exchange on Friday; its opening market capitalization was €3.48 billion ($4bn), raising €400 million ($469m).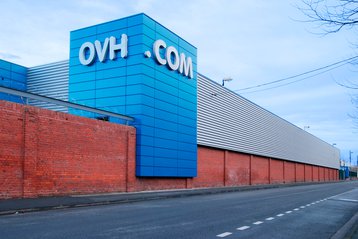 The company opened at around €18.50 a share, and after a slight dip has jumped €21 a share.
"The successful IPO of OVHcloud marks the beginning of a new development phase for our company. This operation provides us with additional resources to accelerate our growth and strengthen our position as a European champion and pure player in the cloud, while supporting our international expansion by reinforcing the relationships of trust that we maintain with our stakeholders," said Michel Paulin, CEO of OVHcloud. "This important step is the logical extension of more than 20 years of virtuous and sustainable growth, made possible by the visionary leadership of Octave Klaba, the talent of our more than 2,400 employees, and the combined strengths of our entire ecosystem."
OVH announced its intention to IPO in March, just two days before a fire destroyed one of the company's 32 global data centers in Strasbourg.
Though the fire didn't derail the company's plans, OVH suffered an hour-long outage last week just days before the listing.
At the time OVH founder Octave Klaba said "human error" during a network reconfiguration at one of its US data centers caused issues with the whole backbone.
A follow-up report on the company's site said the company was hoping to make configuration changes in the wake of increased DDoS attacks. While modifying the network configuration, a problem occurred and a router did not interpret a command correctly. After a rollback procedure didn't work, engineers on-site powered down the faulty router.
"During the outage, the entire internet routing table was announced in the OVHcloud IGP. The massive influx of routing information on the IGP led some routers to behave in an unstable manner. Since the OSPF table was full, this caused the RAM and CPU to become overloaded," the company said. "A convergence loop between BGP and OSPF occurred, rendering IPv4 routing inoperable. This has made it impossible to process IPv4 traffic correctly on all of our websites."