Nine thousand customers have signed up for Cloudflare's R2 Object Storage service, a competitor to Amazon Web Services' S3, during a closed beta trial, the company has said during an earnings call.
The R2 service offers cheaper storage than S3, without the high "egress charges" which Amazon imposes on customers wanting their data back. It was launched in a closed beta trial in October 2021, and since then customers have pumped hundreds of petabytes of data into it, Cloudflare said in a call with analysts last week, reported by Christian Koch of Databank in his Foundations newsletter.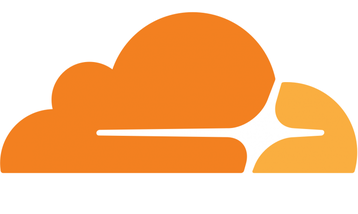 The R2 service will move to open beta in Q2, and should be fully available in the second half of 2022.
Keeping AWS awake?
The call said that Cloudflare, whose flagship service is a content delivery network, has been growing by 50 percent, with a fourth quarter revenue of $194M. Its network has a total capacity of 121 Tbps.
"R2 is a new cloud object storage provider with an eye towards stealing market share from Amazon S3 by offering cheaper object storage that is S3-compatible," commented Louis-Victor Jadavji, founder of analysis firm Taloflow, when R2 was launched in 2021. "This value proposition resonates with many developers because Amazon S3, while powerful and deeply embedded with the rest of the AWS ecosystem, is expensive to use. AWS has also not made any price reductions for Amazon S3 since 2016, whereas some of its other staple services have seen significant price reductions."
Cloudflare has also said that the R2 service will not have the high, and much-criticized egress charges that AWS levies on customers wanting to move their data out of its S3 service. In the beta version of R2, at least, there is no charge for getting data back. It will also have lower charges for read/write operations. These charges are on top of Amazon S3's standard storage charges of $21/TB to $23/TB.
"This is where Amazon S3 gets dinged a lot: its operations and data transfer costs are not only expensive, but also notoriously complex to understand and optimize across zones, regions, tiers, and so on," comments Koch.
There's some complexity to the choice, Jadavji points out, as Amazon S3 can come out better for customers who use AWS's Access and Glacier storage tiers for backup and recovery, or who link to the slow and very cheap archival service of Amazon S3 Glacier Deep Archive. People who use other AWS services like the Amazon Athena big data offering may also want to stick with S3.
For price-conscious customers, there are even cheaper options including Backblaze B2, Wasabi, and Storj DCS — but it does come in significantly cheaper than Amazon S3 Standard Storage, which ranges between $21/TB and $23/TB depending on your storage volume.
Another dimension to consider will be reliability. Cloudflare, along with other CDNs, has had much-publicized outages. AWS has also suffered, of course, with a notable outage at the end of 2021. Jadajvi says Cloudflare's CDN has uptime metrics "generally within a percentage point of Amazon's Cloudfront CDN."