Cloudflare has announced it is installing hardware in office basements worldwide to extend its network and act as local on-ramps for enterprise customers.
The company said it will install its Cloudflare for Offices nodes within Salesforce Tower in San Francisco; Willis Tower in Chicago; John Hancock Tower in Boston; and 30 Hudson Yards, 4 Times Square, 520 Madison in New York. It said it also plans to extend into "thousands" of office buildings and multi-dwelling units globally.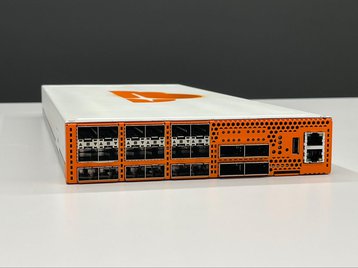 The company said its hardware provides a direct, low-latency connection to Cloudflare's network and puts all office traffic behind Cloudflare's services, and will act as a secure on-ramp for enterprises to connect to the Cloudflare One network-as-a-service platform.
"Nobody knows exactly what the future of work will look like for every organization, but we do know that it will be more flexible," said Matthew Prince, co-founder and CEO of Cloudflare. "Businesses shouldn't have to sacrifice security to help employees be productive regardless if they're in the office, at home, or on-the go. Bringing a Zero Trust solution to organizations is the only way they can be prepared for any scenario."
Cloudflare said a light signal running from the top of Salesforce Tower to the basement along a single-mode fiber cable would take no more than six µs (six microseconds) to complete its journey, meaning users are "fractions of a millisecond away from Cloudflare's network."
The company said it has been working on hardware security for the last five years in anticipation of the launch of Cloudflare for Offices, and while it is starting with switching, it plans to add compute and storage capabilities in the near future.
"We see a lot of potential in the way Cloudflare is bringing its network directly to our office locations," said Aaron Dearinger Edge Architect at Garmin International. "It's critical that we empower our employees to work productively and securely, and this makes it that much easier for us to do so no matter where our teams are working from in the future–and reducing our network costs along the way."
The company also recently announced it is developing its own Object storage offering to rival AWS' S3 buckets. Cloudflare R2 Storage provides full S3 API compatibility but provides zero egress costs, meaning users can remove storage for free and therefore avoid vendor lock-in. R2 storage will be priced at $0.015 per GB of data stored per month.
"Since AWS launched S3, Cloud storage has attracted, and then locked in, developers with exorbitant egress fees," said Prince. "We want developers to keep developing, not worrying about their storage bill. Our aim is to make R2 Storage the least expensive, most reliable option for storing data, with no egress charges."
The company said R2 will eventually include multi-region storage that automatically replicates objects to the locations they're frequently requested from, and will have options for data sovereignty requirements. R2 is currently under development and the beta will be available soon.