Orange Poland will begin the phase-out of its 3G service later this month.
The move is in line with the operator's March promise of phasing out the technology in September.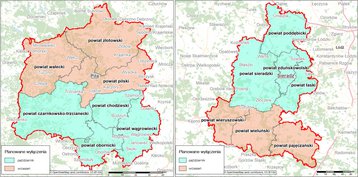 Orange Poland confirmed the first stage of the switch-off will start on September 26 in the following counties: Piła, Złotów, Wałecki, Wieruszów, Wieluń, and Pajęczno.
96 percent of its data transmission in Orange goes through the LTE network, the company said.
At the same time, the operator noted that, over the last few years the 3G traffic on its network has dipped from 26 percent to around 2.5 percent.
Orange will ramp up its 3G switch-off next month until the end of November, with plans to turn the technology off in Czarnków-Trzcianecki, Chodzież, Obornicki, Wągrowiec, Sieradz, Zduńskowola, Poddębice and Łaski.
The telco said the full phase-out of 3G in the country will last until the end of 2025.
Mobile operators across the world are switching off 3G networks to instead develop their respective 4G and 5G networks.
In the UK yesterday (September 7), Virgin Media announced plans to switch off its 3G service by 2025, while Vodafone and EE expect to shut down services next year.
Last month, Romanian mobile network operator Digi shut down its 3G network, while Danish duo Telia and Telenor announced the switch off of their 3G mobile networks earlier this year.
Several other operators around the world have outlined plans to retire 3G networks recently to enhance 4G and 5G services, including the likes of Spark New Zealand, Telia Estonia, and more.