Romanian mobile network operator Digi has confirmed the shut down of its 3G network.
Digi has instead repurposed the 2,100MHz spectrum for its fixed mobile 4G and 4G+ services.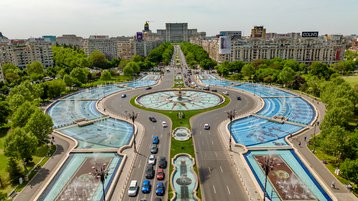 Digi, which is Romania's biggest mobile network operator with over five million subscriptions, noted that it will use the 2,100MHz spectrum for its networks outside metro areas, where part of the spectrum is otherwise reserved for voice services used by terminals without 4G capability.
The telco noted that it now has a range of frequency allocations that will enable it to expand capacity of its 4G and 5G networks using Carrier Aggregation including: 800MHz, 2,100MHz, 2,600MHz FDD, 2,600MHz TDD, and 3,500MHz TDD bands – depending on the capabilities of the device connecting.
Mobile operators across the world are switching off their 2G and 3G networks in order to expand their 4G and 5G services instead. In the UK, EE confirmed to DCD last month that it is set to begin decommissioning its 3G network from the first quarter of next year.
In the US, all three of the main carriers called time on 3G last year, while Danish duo Telia and Telenor announced the switch off of their 3G mobile networks earlier this year.
Several other operators around the world have outlined plans to retire 3G networks recently to enhance 4G and 5G services, including the likes of Orange, Spark New Zealand, Telia Estonia, and more.