EE is set to begin decommissioning its 3G network from the first quarter of next year.
The operator will instead focus on driving its 4G and 5G coverage.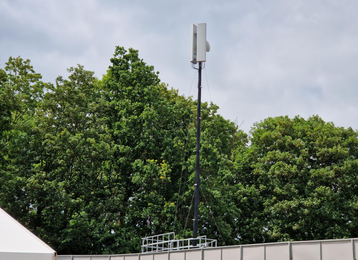 Speaking to DCD, BT Group chief networks officer Greg McCall said that its 3G network accounts for less than 0.6 percent of all downloaded data on the EE network, yet accounts for up to 35 percent of the total power used in our mobile network
"We will be moving all of our customers onto 4G and 5G by the end of this year, or very early next year, and then we'll start decommissioning the 3G network from the first quarter of next year," said BT Group chief networks officer Greg McCall.
He added that customers using 3G voice services will instead fall back to 2G for this service, noting that BT anticipates minimal service disruption. EE has not given a date for its 2G switch-off as of yet.
EE will instead seek to expand 5G coverage in the UK, where it currently serves 68 percent of the population, while it's aiming to cover 90 percent by 2028.
Vodafone has already begun switching off its 3G service in the UK, ahead of a full switch-off of the service next year. O2 is yet to confirm a switch-off date, while Three has set out plans to call time on its 3G service by the end of next year.
McCall also spoke about EE's temporary network that was set up at this year's Glastonbury Festival, revealing that EE customers used 225.5TB of data on the operator's network over the weekend. EE installed seven additional masts around the 900-acre site at Glastonbury.
It ties into work the operator did earlier this summer when it carried out 125 network upgrades on temporary 4G and 5G masts across the country.
"For the majority of our temporary sites, we will put 2G, 4G, and 5G on the sites and the process is pretty much the same for each. Obviously, with 5G, we get a lot more capacity, which is why we're getting significant amounts of data being downloaded at these events," McCall said.
He explained that the temporary masts have helped ease the congestion put on the sites by the thousands of users attending these events, while working closely with event organizers to support them.
"We don't manage to get to every single event, but we are always trying to get the balance right between the investment we need to put in to deliver that great experience for our customers. We don't try and monetize the rental space to put up these temporary sites," he added.