Oracle has opened a new cloud region in Johannesburg, South Africa, its first on the African continent.
Johannesburg is the company's 37th cloud region. The company said it plans to have at least 44 cloud regions by the end of 2022. Last year, Oracle opened regions in Brazil, Israel, Singapore, Sweden, Italy, and the United Arab Emirates in Abu Dhabi.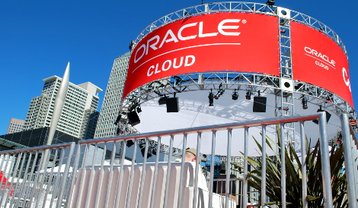 "The fourth industrial revolution, which is powered by cloud-led technologies, has significantly accelerated in South Africa and the wider African continent. The Oracle Johannesburg region offers a next-generation cloud to run any application faster and more securely for less, helping businesses build resilience, agility and achieve improved ROI," said Richard Smith, executive vice president, EMEA, Oracle.
Oracle normally aims to have two separate regions in each country for resilience and redundancy, but is yet to announce details for a second facility in South Africa.
Though Oracle has no plans for more data centers in Africa this year, more could come next year as the company explores areas such as West Africa, Cherian Varghese, regional managing director for the Middle East and Africa, told Reuters.
The company plans to open its first regions in Spain, Mexico, and Colombia this year. Additional second regions are due to open in Saudi Arabia, France, Israel, and Chile.
Microsoft opened an Azure region in Johannesburg in 2019; it was opened alongside a Cape Town region that is no longer listed. The Cape Town region was removed at the start of 2021 and may have been re-classed as a 'reserve access region' as has previously happened with its Stavanger region in Norway.
First announced in 2018, AWS launched a Cape Town region in 2020 and has an Edge location in Johannesburg.
Google Cloud has no regions across the entire African continent and has made no official plans to develop any. It is, however, currently working on the Portugal-to-South-Africa Equiano private subsea cable; Equiano is also due to land in Nigeria.
Africa Data Centres and Teraco have both recently opened new facilities in Johannesburg, while NTT's Dimension Data is currently developing a facility in the city.
In February 2021, the African Data Centres Association said the rest of the African continent needs 1,000MW and 700 facilities to meet growing demand and bring the rest of the continent onto level terms with the capacity and density of South Africa.
More in Cloud & Hyperscale