African data center provider Teraco has opened the third facility on its Isando campus in Johannesburg, South Africa.
The new JB3 facility is a 45,000 sq m (480,000 sq ft) building structure containing 12,000 sq m (130,000 sq ft) of data hall space, and a capacity of 29MW. This gives Teraco 40MW of capacity on the Isando campus in Ekurhuleni, east of Johannesburg; Teraco says this can be expanded further when needed - and the company is already at work on a JB4 facility on another site in the so-called Ekurheleni Aerotropilis near Johannesburg's Tambo International Airport.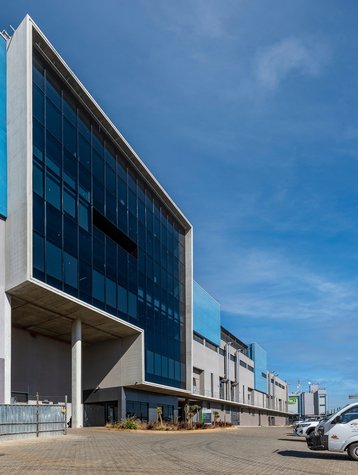 More capacity needed across Africa
Teraco CEO Jan Hnizdo said the new building would help meet local demand in South Africa and across the continent: "This investment also aligns with the support we pledged to the South African Government's investment drive and our commitment to investing billions of Rands into South Africa's digital infrastructure. As the leading interconnection hub across the continent."
Teraco Data Environments claims to be Africa's largest vendor-neutral data center and interconnection services provider; Hnizdo says: "Teraco has over 600 clients, including key networks, cloud providers, global content, managed IT service providers, and direct access to Africa's largest Internet exchange, NAPAfrica; within its multitude of data centers."
The company's "Platform Teraco" gives access to 200 telcos, with low latency interconnection to both cloud and content, and a direct private connection to all the leading cloud providers. Hnizdo said: "Over the last year, we have seen a 48 percent increase in direct interconnects to public cloud on-ramps, reflecting the increasing trend of cloud adoption by enterprises."
In November 2020, Teraco announced plans for a 38MW data center, JB4, to be built on another site in the Ekurheleni Aerotropolis, funded by Teraco's elsewhere in Johannesburg, South Africa, and constructed over two phases with funding from shareholders and its main lenders and majority owners Berkshire Partners.
When completed in Q1 2022, JB4 will be Africa's largest data center, giving Teraco a total capacity of over 110MW in South Africa. Aside from JB4, the company has the Isando Campus JB1/JB3 (39MW), Bredell JB2 (13MW), Rondebosch Cape Town CT1 (3MW), Brackenfell Cape Town CT2 (18MW), and Durban (1MW).
More capacity in South Africa is needed, but the continent of Africa needs more capacity across its length. Back in February, the African Data Centres Association said Africa needs 1,000MW and 700 facilities to meet growing demand and bring the rest of the continent onto level terms with the capacity and density of South Africa.
In February it was reported that Teraco is considering expansion into Kenya and Nigeria.