Boston-based investment firm Berkshire Partners is hoping to buy a majority stake in Teraco Data Environments, pending regulatory approval.
Teraco, established in 2008 and headquartered in Johannesburg, is Africa's largest data center services provider, with more than 30MW of critical power load spread across five locations
The company's data centers are home to 13,500 interconnects, as well as to the continent's largest Internet Exchange, NAPAfrica.
Sub-Saharan growth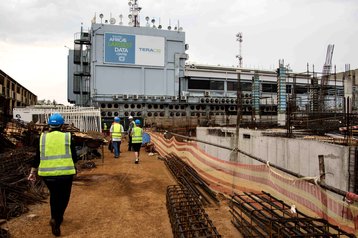 In 2014, European equity fund Perima acquired Teraco in a management-led buyout that allowed the company to expand its capacity sixfold. Following the latest acquisition, Perima will remain "a significant investor," Teraco said.
"Over the next few years, we aim to double our installed critical power load from 30MW to 60MW and we look forward to working closely with Berkshire Partners on this ambitious growth journey," Jan Hnizdo, Teraco's MD, added.
Berkshire Partners (which is unrelated to Berkshire Hathaway) has more than $16bn of assets under management, including a stake in edge data center business Vapor IO.
Larry Hamelsky, Berkshire Partners' MD, said: "We believe that Teraco is exceptionally well-positioned to capitalize on the fast growth of the Sub-Saharan data center infrastructure market given its highly interconnected ecosystems, well-designed facilities, and ability to offer a wide array of deployments. We are thrilled to be partnering with Teraco's talented management team to support the company's continued success."