NTT subsidiary Dimension Data has begun building its Johannesburg 1 data center.
Designed to Tier III standards, the facility will be constructed over two phases, the first of which should be online at the beginning of 2022.
When finished, Johannesburg 1 will deliver a total of 6,000 sq m (64,500 sq ft) of IT space and 12MW of IT load to Dimension's portfolio. Dimension currently operates 11 data centers with a total IT capacity of up to 10MW across Africa. The company oversees NTT's data center business across both Africa and the Middle East.
Jo'burg data center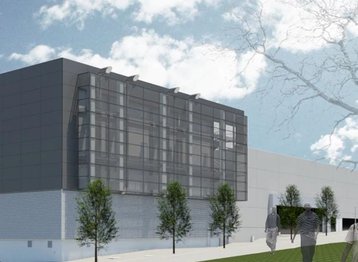 The new data center will be built in the "Central Point Innovation District" in Johannesburg, near to the airport and the city center. This location offers diverse fiber connectivity, fully redundant power supply, and cooling infrastructure.
"Africa's digital transformation will be accelerated with the right infrastructure investments," said Dimension's CEO Grant Bodley. "This partnership, bolstering our already significant data center footprint, comes at a time when demand for digital content, cloud services, new technologies such as the Internet of Things, mobile money, and content delivery networks are on the rise."
Dimension operates under NTT's Global Data Center division and so the new data center will also be rolled under the division's assets. Like all new NTT builds, the data center hosts an NTT Technology Experience Lab for clients and partners to test their deployments.