Oracle has launched a cloud region in Mexico.
First announced last year, the company this week announced the opening of a new region in the state of Querétaro, its first in the country. It is also the first of the US cloud providers to do so.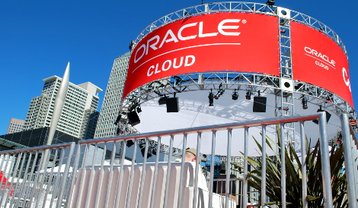 "We are excited to establish a cloud region in Mexico that will offer public and private organizations, as well as partners and developers, the opportunity to leverage OCI to grow their businesses," said Maribel Dos Santos, senior vice president and general manager, Oracle Mexico. "The Oracle Cloud Querétaro region offers organizations a wide range of services, including access to emerging technologies, to help improve the customer experience and positively impact the country's ecosystem of innovation."
The new Querétaro region is Oracle's 39th worldwide cloud region and will offer OCI and Oracle Fusion Cloud Applications services to customers.
Carlos Rocha, chief information officer, Banco del Bajío, said: "It is encouraging to see the increase in the availability of cloud infrastructure services in Mexico."
Oracle opened its 37th cloud region in Johannesburg, South Africa, in January of this year, and a second French region in Paris earlier this month. The company plans to have at least 44 cloud regions by the end of 2022; It will open its first regions in Colombia and Spain this year, with additional second regions are due to open in Saudi Arabia, Israel, and Chile. The company has also opened a dedicated facility in Texas for TikTok's US operations.
Queretaro is a major data center hub in Mexico. AWS already has two CloudFront Edge locations in Querétaro and is reportedly planning a full cloud region there. Microsoft is currently developing an Azure region in the area as well.
"The share of the technology industry in the gross domestic product of the state of Querétaro is 4.3 percent, and the opening of the new Querétaro region in our state reaffirms the momentum and interest we have in the development of this sector. In addition, as a public institution, we also rely on Oracle Cloud Infrastructure to strengthen the government services that we offer for the benefit of our citizens," said Mauricio Kuri Gonzalez, governor, State of Querétaro.
Huawei has one Mexican facility near Mexico City, and announced plans for a second Mexican facility in Tultitlan last year, without providing details. Google hasn't announced any plans for a Mexican GCP region.
Brazilian data center group Odata recently launched its 30,400 sqm (327,000 sq ft) QR01 facility in the area, while Digital Realty has two data centers in the region. Equinix acquired two Axtel facilities in Querétaro in 2019.