Low Earth Orbit (LEO) satellite firm OneWeb has signed a new distribution partnership agreement.
The companies this week announced they had signed a distribution agreement to expand connectivity services across Europe, Africa, Latin America, and other global regions.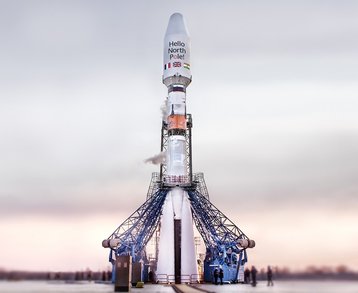 Under the agreement, Orange said it will offer connectivity services to enterprise customers and telco operators integrating OneWeb's technology, complementing existing services, and enabling connectivity to hard-to-reach areas.
The companies added the deal will offer increased resiliency and reach for enterprise solutions and backhauling in remote locations across Europe, Latin America, Africa, and beyond.
Neil Masterson, OneWeb CEO: "This is an exciting partnership that will help improve and expand connectivity globally. Orange's market-leading position across several continents, coupled with OneWeb's unique network and LEO technology, will help bridge digital divides and ensure access to efficient, high-quality, and reliable broadband internet is available to customers in Europe, Latin America, Africa, and other locations across the world."
Jean-Louis Le Roux, EVP of Orange international networks infrastructures & services, added: "At Orange, we believe that satellite is a promising and complementary technology showcasing many recent innovations that will benefit enterprises all around the world and will accelerate the digital inclusion of populations within our subsidiaries in Africa and the Middle East."
Wholesale-focused OneWeb has signed distribution deals with dozens of companies worldwide, including telcos such as Telefónica, BT, AT&T, Paratus, Veon, Sure, Tusass, and Airtel.
Rival LEO satellite firm Starlink has signed deals with telcos including Salt, KDDI, and T-Mobile.
In other satellite news:
- AST SpaceMobile has announced a partnership with government contractor Fairwinds Technologies to jointly market the satellite firm's direct-to-device services and innovative satellite technologies to the military market.
"Our space-based cellular broadband network is being designed to offer new capabilities, including potential applications for the Tactical Military Communications mission scope, which could offer a next-generation, resilient alternative to existing technologies," said Chris Ivory, Chief Commercial Officer of AST SpaceMobile.
- The European Union has given the OK to a new LEO communications satellite program called Infrastructure for Resilience, Interconnectivity and Security by Satellite (IRIS²).
The new system – set to launch by 2024 and be operational by 2027 – will see the EU develop 'sovereign, secure, resilient and cost-effective seamless communication services' for the Union, with the aim of reducing reliance on non-domestic counterparts.
How many satellites the consolation will be made from, alongside details such as specifications and vendors, are yet to be decided.
The project will be financed by a trio of funds: €2.4 billion ($2.54bn) from the EU budget, plus €685 million ($724.5m) from the European Space Agency, while the rest will be covered by the private sector.