Russian IT services firm Nubes is developing a data center in Moscow.
According to Cnew.ru, Nubes has announced that it plans to put the first phase of its 'Tier III quality' data center complex into operation in Q4 2022.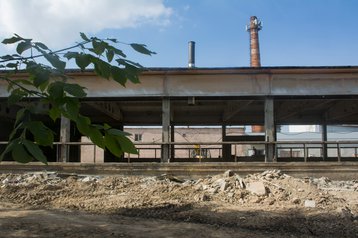 Located in Moscow's southern Biryulyovo Vostochnoye district, the facility's two machine rooms are designed for 282 racks. The 1,300 sqm (14,000 sq ft) complex will span three buildings with capacity for 1,200 racks at full build-out.
Founded in 2020, Nubes provides cloud services including IaaS, backup & recovery, cybersecurity, and cloud platform offerings. According to the company's website, the first phase of the facility was originally due to launch in 'summer' 2022.
Sanctions imposed on Russia in the wake of its invasion of Ukraine have impacted the country's data center industry. The country faces a shortage of IT hardware as well as an exodus of IT workers.
Companies including Yandex and SberBank have been forced to sell off non-core parts of the business, while Rostelecom stopped data center development at a number of sites amid equipment shortages.
Some local operators have said they are or would consider building facilities outside the country - yet continue serving Russian companies - in order to avoid supply chain issues.
More in Construction & Site Selection