NTT has revealed plans for a 240MW data center campus in Mesa, Arizona, and has broken ground on the site.
NTT first announced plans for a campus in Phoenix last August, but didn't provide details at the time. This week it revealed specifications of the campus, and announced it has begun construction of the first building on the site.
The 102 acre Phoenix campus is located on Elliot Road Technology Corridor, in Mesa, Arizona. When fully built out, the 240MW campus will have 1.5 million sq ft (139,400 sqm) of floorspace across seven buildings and include a dedicated substation.
The first building on the campus will be the 36MW PH1; a two-story air-cooled facility with six 6MW vaults, each measuring ~21,125 sq ft (1,960 sqm). NTT broke ground on the facility in April, and it will be opening in 'early 2022'.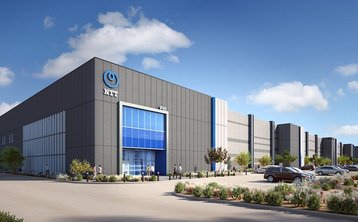 NTT has been on an expansion spree across the US. In 2021 the company has launched new data centers in Silicon Valley, Oregon, and Illinois. Bruno Berti, VP of product management at NTT Global Data Centers, recently told attendees at a DCD event that Covid-19 led to customers trying to reserve "double or triple" their capacity at its data centers.
Despite concerns over water use in an arid state, Arizona is becoming a growing hub for data center activity, driven in part by a generous tax regime that was recently renewed for another 10 years.
Microsoft recently launched an Arizona-based Azure cloud region across Goodyear, El Mirage, and Phoenix. Another large hyperscaler, operating under the name Redale LLC, is also looking to build a campus that could reach 3 million sq ft.
Just in 2021 PhoenixNAP and Polish software firm Comarch said they were building facilities in Mesa, while EdgeConneX and Iron Mountain have both announced expansions to existing Phoenix footprints. TSMC is also building a chip fab in the state.