Earlier this year, it was revealed that Macquarie Infrastructure and Real Asset would be acquiring a majority stake in Australian data center company AirTrunk.
That purchase, now known to be for an 88 percent stake, has now closed. This investment values AirTrunk at more than AU$3bn (US$1.8bn).
The consortium, led by Macquarie Asia Infrastructure Fund 2 and including other MIRA-managed partners, acquired its stake in the business from Goldman Sachs, Sixth Street Partners (formerly TSSP) and AirTrunk founder, Robin Khuda.
Khuda will continue to hold a material stake in the business and will remain in his role as CEO.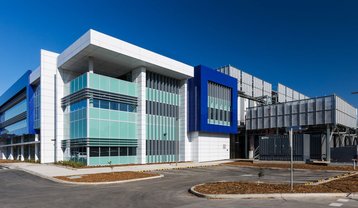 Scaling up
"The global data center industry has grown significantly in recent years, driven by an exponential increase in data consumption, increasing cloud applications and the shift from internal IT infrastructure to outsourced resources," Frank Kwok, head of MIRA Asia-Pacific, said. "In the Asia-Pacific, this thematic is amplified by the region's emerging economies and growing populations, leading to increased data usage and a greater need for in-country computing workloads and storage.
"Our investors are attracted to hyperscale data center providers such as AirTrunk because they have attributes such as long-term revenue streams and demand resilience throughout market cycles.
CEO Khuda added that the new "investment will enable us to roll out our rapidly expanding hyperscale platform across the region.
"MIRA's strong track record with infrastructure investments in APAC will provide valuable experience as AirTrunk consolidates and expands its Asia-Pacific presence."