Macquarie Infrastructure and Real Assets will acquire a majority stake in AirTrunk in a deal valuing the company at around A$3 billion (US$2.1 billion).
Bloomberg reports that Macquarie Group Ltd.'s infrastructure division signed the deal to take over the Australian data center company this week. AirTrunk CEO Robin Khuda will keep a minority stake in the company.
2020's first big data center deal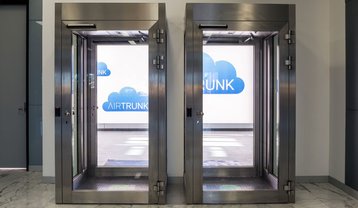 Shares in AirTrunk were put up for auction late last year, with the Australian Financial Review reporting at the time that bidders included Macquarie and the Ontario Municipal Employees Retirement System (OMERS).
Goldman Sachs, which is currently a major shareholder until the deal is finalized, represented AirTrunk during the auction.
The hyperscale data center company has multiple projects underway. It is currently expanding its Sydney campus for around AU$1bn (US$680m); SYD2 will be AirTrunk's third data center in Australia and join SYD1 in Sydney and MEL1 in Melbourne, both have been operational since 2017.
AirTrunk is also building a 60MW SNG1 facility in Singapore for SG$450 million (US$332m), and refitting a building in Hong Kong as a 20MW data center.