Equinix is buying Australia's Metronode data center group for AU$1 billion (US$792 million), from its current owner, the Ontario Teachers' Pension Plan. The investor only acquired Metronode a year ago in December 2016, and was reported to be looking to sell it again in July. 
The deal gives Equinix ten data centers - including three facilities in Sydney, two each in Melbourne and Perth, and others in Canberra, Adelaide and Brisbane. This will keep Equinix growing, improve interconnection, and support "edge" computing by bringing Equinix's IT infrastructure closer to customers in Australia. The spread of locations will allow it to offer diverse second campus locations.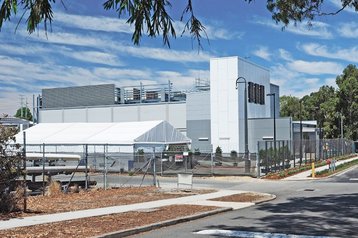 Massive expansion 
The acquisition will increase Equinix's footprint in Australia to a total of 15 data centers: the giant currently has four facilities on one campus in Sydney and one in Melbourne.  In the Asia Pacific region, Equinix will now have 40 facilities.
Metronode announced it was injecting AU$150m (US$120m) into the expansion of three data centers in July this year: Sydney 2, Melbourne 2 and Illawarra 1. Elsewhere, New South Wales (NSW) agencies have consolidated 160 data centers into two Metronode facilities under a GovDC initiative led by the NSW state authorities.
But while Metronode generated approximately US$46 million of revenues in the 12 months ending September 30, 2017, competition is intense and growing. Large competitors such as AirTrunk have opened up huge hyperscale facilities in Sydney and Melbourne in recent years, while others such as Digital Realty and NextDC have expanded.
"Growth and expansion is a continued focus for Equinix as we strive to bring together market leaders and innovators on a single, global interconnection platform. The acquisition of Metronode helps Equinix to accelerate the expansion of our global footprint and support our customers in the region as they move their infrastructure to the edge, closer to their customers and partners," said Samuel Lee, president of Equinix Asia-Pacific.
Signed last Friday, the transaction is expected to close in the first half of 2018, subject to some closing conditions including regulatory approval.