Equinix is opening its fourth data center in Melbourne, Australia.
Known as ME2, the International Business Exchange (IBX) data center is located in Melbourne's Fishermans Bend region, Australia's largest urban renewal project.
The US$78m ME2 IBX covers more than 29,300 sq ft (2,730 sq m) of colocation space. Once fully built out, the facility will include more than 88,000 sq ft (8,190 sq m) of colocation space. Equinix's Melbourne campus also features connections to both the Victoria Internet Exchange and the Australia Singapore Cable (ASC).
DCD initially reported on the site's first public announcement back in March 2019, when it was expected to open that year.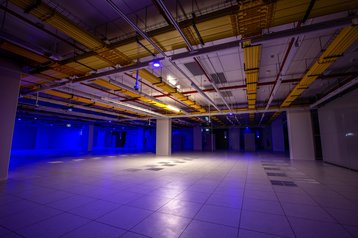 Relative newcomer
Guy Danskine, Equinix Australia MD, said: "Five years ago, we entered the Melbourne market with our ME1 facility.
"In that short time, we now have four sites in two distinct campus locations across the city, containing a flourishing ecosystem that enables secure, high-speed, low-latency connections for our customers and partners.
"This new IBX demonstrates our continued commitment to the Victorian and Australian digital economies, creating a place where our customers and partners can interconnect across our national footprint of 17 highly connected data centers."
Located adjacent to the ME1 IBX data center and joined by a pedestrian footbridge between the buildings, the ME2 IBX will piggyback onto ME1's security ingress point.
The company says the proximity of ME2 to ME1 allows for an easier time expanding services for existing Equinix ME1 customers. The ME2 facility also benefits from Equinix Metro Connect connection to the ME4 site in Derrimut, about 13km away from Melbourne's city center and 19km away from the ME1.
Big bucks in Melbourne
The city of Melbourne is predicted to have a digital economy worth approximately AU$51billion (US$36 billion) in 2020. As a result of this forecasted growth, Equinix has been focusing on Australia as a priority location.
In 2019, Equinix launched its eighth Sydney data center, SY5, and completed the expansion of its second Perth facility, PE2. With the recent opening of ME2, Equinix has a national footprint of 17 data centers across Australia.
Nikhil Batra, associate research director of telecommunications at IDC Asia/Pacific, said: "Melbourne has a long-term vision as a smart city to adopt useful innovations that fold seamlessly into how we live, work and play.
"Equinix's investment in the city, which started with ME1 a few years ago, is now continuing with the opening of ME2, driven by the growing interconnection requirements of a flourishing smart city.
"Melbourne is leading the enterprise transformation charge in Australia, where organizations are focusing on customer experience transformation, and business process optimization to build the digital enterprise of the future."