Singapore-based colocation provider AirTrunk has opened its second hyperscale data center campus, located in Western Melbourne, Australia.
The site will offer 20 data halls and more than 50MW of power capacity once fully leased. It is aimed primarily at cloud and content providers, and large enterprise customers.
"AirTrunk is uniquely positioned to build innovative hyperscale data centers of the class and scale that meets the needs of our customers today and tomorrow," said Robin Khuda, CEO and founder of AirTrunk, who previously served as the CFO and executive director at NextDC.
The announcement follows the opening of AirTrunk's first ever data center in Sydney in September.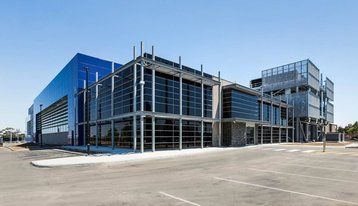 Living large

AirTrunk was established in 2014 as a data center business with a focus on hyperscale facilities in the APAC region.
Earlier this year, the company secured $400m in funding from Goldman Sachs and private equity group TPG to finance its rapid expansion.
AirTrunk's first facility in Huntingwood, Western Sydney, was opened two months ago, with plans to reach 70MW of power capacity across 30 data halls, spanning 25,000 square meters (269,000 sq ft) – something that would make it the largest colocation campus in Australia.
Meanwhile, AirTrunk's campus in Derrimut, Melbourne, could eventually offer 16,000 square meters (172,222 sq ft) of technical space, along with 7,000 square meters (75,347 sq ft) of office and storage space.
AirTrunk purchased the land in Melbourne from a private owner for AUD$15 million, and lodged a development application in September 2016. The company says this facility could become the largest carrier-neutral data center in the state of Victoria.
The opening was welcomed by Australia's Minister for Trade and Investment Philip Dalidakis, who said the project would reinforce Victoria's position as a leading technology hub in the Asia-Pacific region.
"This facility is a significant investment in our economy and we're thrilled that AirTrunk has chosen to expand its operations in Western Melbourne. With around 200 jobs during construction and more permanent roles when operational, this will have a positive impact on local employment," Dalidakis said.
AirTrunk previously revealed plans to launch data centers in Singapore and Hong Kong, expecting to invest another AUD$1 billion ($747m).