Singapore based hyperscaler AirTrunk broke cover in July 2016, and raised more than $1 billion to build new data centres in the next two years: $400 million in 2017 and $621 million in 2018. It has launched two Australian campuses (DCD visited the first Sydney location in 2018), and followed up with campuses in Sydney, Singapore and Hong Kong.
Macquarie Infrastructure and Real Assets acquired a majority stake last month that valued AirTrunk at S$2.1 billion (A$3 billion). We spoke to AirTrunk's chief operating officer Dana Adams about life as a hyperscaler.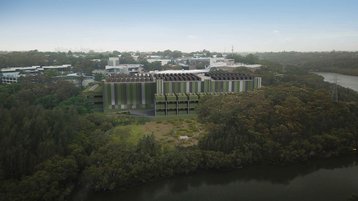 Hyper focused
"We are one of the only companies that have been completely focused on building hyperscale data centers from day one. We are not trying to do retail and enterprise at the same time." she told us. "Last year we fitted out over 40MW across seven projects, without compromising quality and safety."
Hyperscale is all about scale, power capacity and the space for growth, but Adams insists that a hyperscale facility is not just a larger data center. It involves a very different kind of customer relationship.
On the face of it, one thing looks easier for the hyperscaler: they deal with fewer customers than a traditional data center operator. However, that doesn't make things easier, said Adams: "We are dealing with the largest global tech companies and cloud service providers in the world. While the smaller number of customers give us the ability to be more intimate with each of them, they have higher standards compared to retail customers."
How intimate? She explained: "We consider ourselves as an extension of our customers' team. We engage with their security team, their compliance team, their fit-out team – we deal with multiple teams. And we work very closely with them and deliver exactly what they need."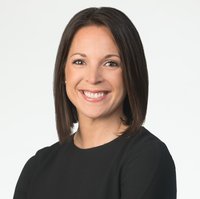 The tech that matters
Working so closely with its customers means AirTrunk gets insights into how they operate and how they use their space. This, in turn, helps AirTrunk optimize its design and make future projects more reliable and efficient, said Adams.
"Our operations team is very technical and very strongly engaged with our customers on the technical side. We can have conversations with customers on innovation, new technologies and trends that they are seeing. We partner with them on various initiatives. This lets us gain the benefit of their knowledge; we also share with them what we are seeing."
In response to customer requests for higher reliability, AirTrunk now uses dedicated power substations for its campuses in Australia. These are in turn supported by diverse power feeds, which is something not all Australian providers can offer, she said.
A more reliable power sources takes the strain of the rest of the facility, she went on: "[This] allows our customers to look at other aspects of our designs to see where we can potentially save some cost and operate more efficiently, by taking out other layers of redundancy given the high levels of reliability in our substations."
A sustainable design
Given AirTrunk's scale, do data center designs and new technologies keep her awake at night?
"Our data center design is very sustainable, which is important to us. What we are building today is built to last for the long term. We are not concerned about obsolescence or making changes in reaction to the latest trends," she said. Of course, AirTrunk's customers sign long-term commitments to use its facilities, which helps the hyperscaler to focus on the big picture.
AirTrunk's existing facilities are designed for high density, going up to 30kW per rack in some instances: "Density has been an ongoing topic within the industry. Customers have certainly increased their rack densities, but probably not yet to the point that a lot of people in the industry thought they would by now. [30kW] is factored into the design; we give our customers that flexibility if their infrastructure requires them to drive those densities."
Elsewhere, AirTrunk is also looking at raising data center temperatures to improve PUE and lower utility costs: "A lot of customers right now are increasing their supply air temperature. We are helping customers do the risk analyses, such as the impact on people working there or on their equipment."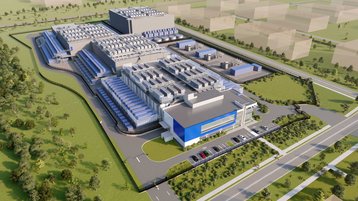 The importance of culture
The rapid growth of the industry is causing a talent crunch, and Adams is proud of the 40-strong operations team she has behind her: "We have been fortunate so far that to attract such a strong team. We have been really successful in attracting good candidates through word of mouth and internal referrals."
But this year, she needs to double this with the Singapore and Hong Kong sites going live in mid-2020 and Q4 2020 respectively. She's optimistic AirTrunk can do this, by recruiting proactive and customer-oriented people from outside the data center industry. She wants the right culture, with engaged teams who solve problems.
"In some legacy data center environments, you might have staff who are mainly there to perform monitoring, and to call vendors whenever there is an issue or an alert. Our team is highly proactive and hands-on. We look at how we can perform some of the maintenance ourselves. We also consider how we can approach maintenance using a risk-based approach to reduce unnecessary maintenance."
Aside from the usual courses and certification programs, AirTrunk trains in-house: "We do send people for course and certification programs. But we do a lot of on-the-job training through the [data center] development and commissioning process. We will send teams to different sites as they are commissioned. There's obviously a lot of knowledge that comes out of that."
AirTrunk needs these problem-solvers because of its close co-operation with customers: "While our customers are very sophisticated and very hands-on with what we're doing, we are ultimately responsible for the operations at these facilities. All the electrical, mechanical, security, compliance – we have full responsibility across all these areas. Our customers hold us accountable to maintain uptime and service levels across those key areas."