Singapore-based AirTrunk announced that it has successfully completed an AU$850 million (US$621m) financing round to fund a major expansion of its Australian data centers in Sydney and Melbourne, as well as across key Asia-Pacific markets.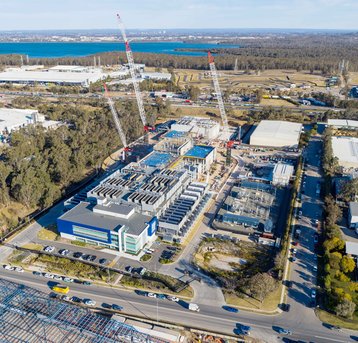 Big plans
Deutsche Bank is the underwriter for the new financing round, which is understood to be the largest by a data center company in Australia.
AirTrunk first made waves last year after the startup raised US$400M to help build two data centers in Sydney and Melbourne, which opened in September and November last year, respectively.
The bulk of the new financing will go towards its two current facilities, which will support a total of 174 megawatts within 12 months. 100MW will be available for customers, while the rest can be added in phrases. The remainder will go towards expanding into Asia, specifically Singapore, Hong Kong and Tokyo.
"We saw a substantial amount of global interest in AirTrunk throughout the process and are delighted to complete this financing arrangement with Deutsche Bank," AirTrunk founder Robin Khuda said.
"Together with the new capital recently contributed by our shareholders, the new funds put us in a strong position to meet the growing demand from large cloud, content and enterprise customers in the Asia-Pacific region."
He added that the expansion "will establish AirTrunk as the largest data center operator in Australia by deployed capacity."
Khuda sees a gap in the market with the legacy way of designing data centers where the public cloud is concerned, he told DCD in a facility tour in May this year.