Government services in the Malaysian state of Sarawak were brought down after a server room caught fire.
The fire at the Wisma Bapa Malaysia state secretariat building took services like SPay app and government portal offline.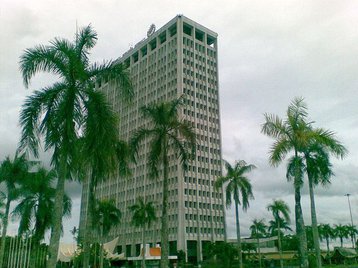 The server room, located on the third floor of the building, caught fire at about 7pm on May 26. The electrical supply to the building was cut off at about 8:28pm, and the fire was put out at 8:45pm.
The Fire and Rescue Department said that it was still investigating the cause of the fire, but unconfirmed reports say that the fire began with an issue with a switch. It is also believed that all of the windows on the third floor were opened to provide ventilation.
Firefighters said that they heard a series of small explosions.
Back in April, a data center at the Supreme Court of Manila, the Philippines, caught fire, with a UPS thought to be to blame. A few months before, there was a small fire at an Equinix data center in Madrid.
One year ago, a Strasbourg data center belonging to OVHclound was destroyed in a fire. A major contributor to this fire is believed to have been UPS systems, and a report from the local fire service identified apparent failings. OVHcloud promised to set up a lab to investigate data center fires, but has not yet done so, nor has it given its explanation of the cause of the fire.
In December 2021, two people were killed in a Cyber One data center fire in Jakarta, in which servers reportedly exploded. DCD has not heard any details of the cause of this fire.
In March 2022, a fire at a telco data center in Tehran reportedly caused Internet outages across Iran.