Real estate and investment firms Lincoln Property Company (LPC) and Harrison Street have broken ground on a new development in New Albany, Ohio.
The two firms announced last month the acquisition of a 190-acre site to construct a multi-use technology and distribution park designed for industrial and data center users and operators.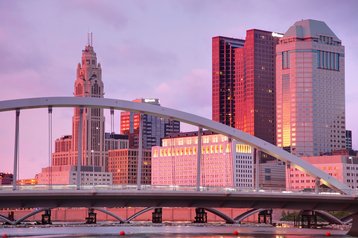 CoStar reports that the companies have already broken ground on the new development, with the first buildings due for completion in 2023. The data center campus will be able to accommodate up to 1.2 million square feet (111,480 sqm) and 144MW of critical load designed specifically for hyperscalers and other major operators.
New Albany, a suburb of Columbus, is already home to data centers in operation and/or development from Google, AWS, Meta (formerly Facebook), and Stack.
Intel recently announced a $20 billion, 1,000-acre chip campus, which is located directly adjacent to the newly acquired site and known as Silicon Heartland Innovation Park. However, the company has delayed next month's scheduled groundbreaking amid delays in the US government passing the CHIPS Act, which would provide heavy subsidies for the chip maker.
Lincoln Rackhouse owns a portfolio of data centers totaling more than 2 million sq ft (186,000 sqm) across the US and UK.
In January, Harrison Street announced a partnership with American Real Estate Partners to develop six powered shell data centers totaling 2.1 million square feet in Northern Virginia.
The company has previously partnered with AREP to acquire 21445 Beaumeade Circle in Ashburn, Virginia. It also bought the Pittock Block carrier hotel in Portland, Oregon, for $326 million alongside 1547 and acquired CIM Group's stake in four US data centers co-owned with 1547. Harrison and 1547 have completed a number of data center deals together including the Wells Building carrier hotel in Milwaukee, Wisconsin.
More in Construction & Site Selection