Intel is indefinitely delaying the groundbreaking ceremony for its Ohio semiconductor fab.
The company said that it still plans to build the chip factory, but the scope of its investment will be dependent on government support.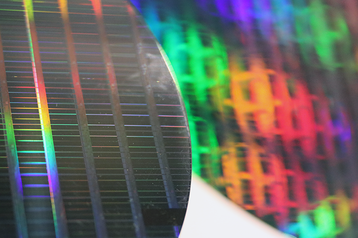 Intel said that the delay was "due in part to uncertainty around" chips-related legislation, in particular the Bipartisan Innovation Act and the CHIPS Act within it.
Both the US Senate and House have passed versions of the act that would provide $52 billion in funding for semiconductor companies, including Intel. However, progress on reconciling the two versions has stalled.
Lawmakers are disputing other parts of the innovation act, including climate provisions and trade with China. Now, proponents of the chip funding are concerned that it won't pass before Congress' August recess.
"As we said in our January announcement, the scope and pace of our expansion in Ohio will depend heavily on funding from the CHIPS Act," Intel spokesman William Moss (no relation) said in a statement.
"Unfortunately, CHIPS Act funding has moved more slowly than we expected and we still don't know when it will get done. It is time for Congress to act so we can move forward at the speed and scale we have long envisioned for Ohio and our other projects."
Intel announced it would build two semiconductor plants in New Albany, Ohio earlier this year, promising to invest up to $20bn - if it got sufficient government backing. At the time, it said the fab would become "the largest silicon manufacturing location on the planet."
Rival chipmaker GlobalFoundries also said that the scope of its fab expansion plans was dependent on subsidies.
Semiconductor makers around the world are leaning heavily on state support amid a global chip shortage.