The US House of Representatives has passed the America Competes Act, which includes $52bn in funding for the semiconductor industry.
The bill now needs to be reconciled with the US Senate's version, the US Innovation and Competition Act. Passed last June, it also included the $52bn in funding, which is meant to help alleviate the ongoing global semiconductor supply crisis and boost domestic production.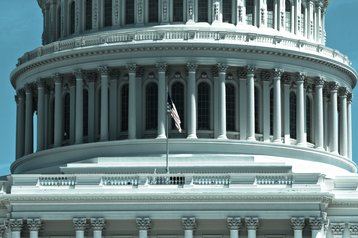 The House bill differs from the Senate's in several ways, including dropping $190 billion in technology and research funding.
Aimed at competing with China, the legislation also includes provisions to strengthen US relations with Taiwan, sanctions officials in Xinjiang, and gives Uyghurs Priority 2 refugee status.
From the $52bn in chip funding, some $22bn would be spent this year. $19bn would be allocated to "semiconductor fabrication, assembly, testing, advanced packaging, or research development." $2.5bn would be used to set up a "National Advanced Packaging Manufacturing Program." $2bn would go to national semiconductor technology centers that fund projects and startups.
The bill was voted through the House 222-210 along party lines, with only one Republican voting in its favor and one Democrat against. House and Senate negotiators will then agree to a combined bill that will be sent to President Joe Biden to sign into law.
Republicans said that the bill included too many provisions outside of the core Chinese competition agenda, including $8bn for the UN Green Climate Fund and immigration reforms. They claimed that this would make it hard for it to pass the Senate, which has the same number of Democrats and Republicans.
"I look forward to the House and Senate quickly coming together to find a path forward and putting a bill on my desk as soon as possible for my signature," Biden said in a statement. "America can't afford to wait."