Real estate firm CIM Group has sold a portfolio four US data centers it owned alongside fifteenfortyseven Critical Systems Realty (1547) to investment firm Harrison Street Real Estate Capital, LLC and 1547.
Located in Chicago, Illinois; Orangeburg, New York; and Cheyenne, Wyoming, the portfolio of facilities total more than 560,000 square feet (52,000 sqm). Terms of the deal were not disclosed.
CIM noted that 1547 previously served as CIM's joint venture partner in the portfolio, and the two companies continue to jointly own and operate data center properties in San Francisco, California, and Toronto, Ontario.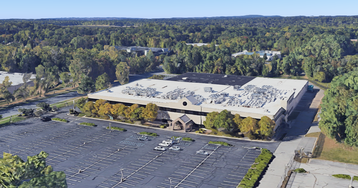 "We are excited to expand our partnership with Harrison Street with these four assets and to continue to have the opportunity to manage and develop them through their next stage of growth," J. Todd Raymond, CEO and managing director of 1547, said.
"With this ownership transition and a shared vision, we are poised to kick off an aggressive build-out plan and anticipate having new capacity online in New York and Chicago in early 2022."
In Chicago, CIM sold 725 S. Wells Street; a nine-story, 60,000 sq ft (5,500 sqm), 5MW data center. In the same city it also sold the Midway Technology Centre at 40 E. Garfield Blvd; a 230,000 sq ft (21,300 sqm), 26MW data center.
In Orangeburg and sitting on a 23-acre site, 1 Ramland Rd. is a 232,000 sq ft (21,550 sqm), 24MW data center. The 20-acre 340 Progress Circle in Cheyenne is a 38,000 sq ft (3,500 sqm), 5MW single-tenant data center.
"This transaction is consistent with Harrison Street's digital strategy of acquiring high quality, mission-critical assets in attractive markets with high barriers to entry," said Michael Hochanadel, managing director and Head of Digital Real Estate at Harrison Street. "We are thrilled to expand our portfolio with 1547, a leading data center operator, which now encompasses six premier assets in five US markets."
Hochanadel said Chicago and New York have strong demand from Cloud, content, healthcare, and financial services customers, while Cheyenne is a "growing data center market" benefitting from low power costs and strong economic incentives.
1547 and CIM acquired the Midway Center in 2018 and subsequently converted it into a data center; the site was originally built more than a century ago by the Schulze Baking Company and has hosted a number of prominent businesses including the Wanzer Milk Company and the Hostess Brands. 1547 originally announced plans to purchase and redevelop the property back in 2015 with the hopes to open a data center there by 2017.
The two companies acquired the Orangeburg site from 1547-affiliated Green House Data (now Lunavi) in 2019. Green House built the Cheyenne facility in 2013.
"Under CIM Group's ownership, this portfolio has become stabilized and has substantially increased in value. These assets benefited from CIM's sourcing, in-house operational expertise, and the team's focused management and ability to assess and implement property modifications and additions," said Avi Shemesh, co-founder and Principal, CIM Group.
In January, 1547 and Harrison acquired the Pittock Block carrier hotel in Portland, Oregon, for $326 million. Last year the two companies acquired the Wells Building carrier hotel in Milwaukee, Wisconsin, for $7.25 million.
In June, ColoHouse was acquired by Valterra Partners LLC and 1547.
CIM is separately funding Novva data centers, a firm developing a 1.5 million sq ft data center in West Jordan, Utah, and recently acquired a data center in Colorado Springs, Colorado.
Update: The Rockland County Business Journal reports CIM Group sold the 1 Ramland Rd. facility in Orangeburg for $132 million, having acquired it for $86 million in 2019.