Real estate investment firm CIM Group and data center operator fifteenfortyseven Critical Systems Realty (1547) have acquired a data center in Orangeburg, New York.
The partially occupied facility was previously owned by 1547-affiliated Green House Data.
Room for growth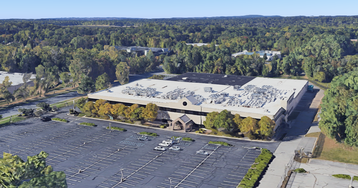 The data center at 1 Ramland Road spans some 232,000 square feet (21,550 sq m); 28,000 square feet (2,600 sq m) of turnkey data center space is currently leased, with tenants consuming 7MW of power capacity.
The site could be expanded to add 17MW of power capacity across 132,000 square feet (12,300 sq m) of white space, as well as around 60,000 square feet (5,600 sq m) of multi-tenant and private suite disaster recovery office space.
In the future, the data center could also be upgraded with a 50MW private substation, and add another 230,000 square feet (21,400 sq m) of space.
The deal marks the sixth partnership between CIM and 1547. "With the partnership's combined resources and the increasing market demand for flexible data center and [business continuity/disaster recovery] space, this facility is poised to grow substantially in the near term and positions the portfolio to serve tenants in key markets in the Northeast US/Midwest/West Coast," J. Todd Raymond, 1547 CEO, said.