Data center operator 1547 Critical Systems Realty and real estate investment firm CIM Group have struck a deal with carrier-neutral colocation provider, Interconnection & Colocation for the Enterprise (I.C.E) Datacenters, purchasing one of its facilities in Greater Toronto.
Despite the sale, I.C.E - whose sister company, Metro Optic, operates fiber networks spanning North America - plans to continue leasing part of the data center, and to jointly market the facility with the new owners.
Something for everyone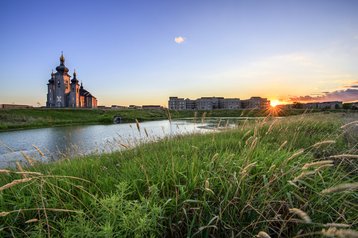 Opened in 2016, the 42,000 square foot (3,900 sq m) site in Markham was initially built as an enterprise supercomputing facility, before being redeveloped by I.C.E Datacenters. The facility currently offers 2MW of power capacity but could be expanded to 6MW and 60,000 square feet (5,575 sq m) of data center space.
Where 1547 will take on potential wholesale customers, I.C.E will target businesses interested in retail colocation and connectivity.
Additionally, the owners will seek out customers to pre-lease any planned expansion capacity in order to ensure the viability of the development.
I.C.E and Metro Optic CEO Michael Buncheit said: "We are excited to have CIM Group and 1547 as our new property owner and partner."
"Their presence in key US markets and deep expertise in wholesale data centers, combined with our relationships and knowledge of the local Toronto and broader Canadian markets, create material synergies that will enable both companies to excel in this location and beyond," he added.
According to the Uptime Institute's log of certified facilities, Markham is home to several concurrently maintainable data centers including those owned by CenturyLink, Pathway Communications and NetPulse Services, and Rogers Communications.