Real estate and investment firms Lincoln Property Company (LPC) and Harrison Street are to develop a new data center and industrial campus in New Albany, Ohio.
A joint venture between the two companies has purchased a 190-acre site to construct a multi-use technology and distribution park designed for industrial and data center users and operators.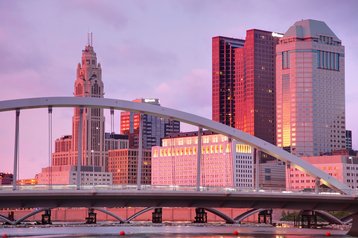 The data center campus can accommodate up to 1.2 million square feet and 144MW of critical load designed specifically for hyperscalers and other major operators.
"New Albany is an exciting data center market with tremendous potential for digital infrastructure growth following Intel's planned chip factory expansion," said Michael Hochanadel, Managing Director and Head of Digital Real Estate at Harrison Street. "This project is consistent with Harrison Street's digital investment strategy and ability to identify strategic sites for data center development in attractive markets with strong demand for increased connectivity options."
LPC's Chicago-based Midwest team will begin immediate construction on the first phase of the campus. Lincoln Rackhouse, the data center division of LPC, will immediately begin development of the data center campus which will include the construction of an on-site 200MVA, electrical sub-station.
"Qualified 'powered' data center sites are becoming increasingly difficult to find in Tier 1 data center markets such as Northern Virginia and Chicago. The location in New Albany, Ohio offers the perfect environment for the next phase of large hyperscale and colocation growth," Martin Peck, Executive Vice President, Lincoln Rackhouse.
Lincoln Property Company has secured a 15-year, 100 percent real estate tax abatement, with general employment zoning in order to accommodate a wide range of uses and industries.
New Albany, a suburb of Columbus, is already home to data centers in operation and/or development from Google, AWS, Meta (formerly Facebook), and Stack. Intel recently announced a $20 billion, 1,000-acre chip campus, which is located directly adjacent to the newly acquired site and known as Silicon Heartland Innovation Park.
"Silicon Heartland Innovation Park will offer everything an industrial or data center user will need: an ideal location, expansive talent pool, and state of the art features needed to run a successful operation," said Dan Reidy, Vice President of LPC.
LCP said the site will include a speculative 175,000 square foot warehouse and a modern 446,000 square foot distribution building; both buildings are expected to be delivered in the second quarter of 2023.
Lincoln Rackhouse owns a portfolio of data centers totaling more than 2 million sq ft (186,000 sqm) across the US and UK.
In January, Harrison Street announced a partnership with American Real Estate Partners to develop six powered shell data centers totaling 2.1 million square feet in Northern Virginia.
The company has previously partnered with AREP to acquire 21445 Beaumeade Circle in Ashburn, Virginia. It also bought the Pittock Block carrier hotel in Portland, Oregon, for $326 million alongside 1547 and acquired CIM Group's stake in four US data centers co-owned with 1547. Harrison and 1547 have completed a number of data center deals together including the Wells Building carrier hotel in Milwaukee, Wisconsin.
More in Construction & Site Selection