Italian telecom company Wind Tre is reportedly looking to spin off its network assets.
A report from Reuters notes that the operator is keen to spin its network assets into a separate company, while continuing discussions with Swedish private equity firm EQT, over a potential sale.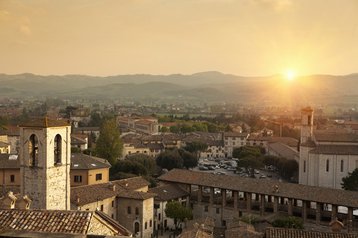 It's thought that spinning off the network could generate additional income for the company, with the cost of building out 5G networks proving increasingly expensive for operators.
It's a strategy that many operators across Europe have sought to do, with Deutsche Telekom, Vodafone, and CK Hutchison, which owns Wind Tre, among the companies to sell assets to raise cash.
Spinning off its network assets may also boost the chances of Wind Tre being purchased, notes Reuters.
Sources told the publication that if the potential spin-off does happen, the operator would transfer 2,000 of its 6,500 employees in Italy to the networks business.
The company offers data center services through Stack, which has a campus outside Milan.
The Wind Tre operation is the result of a history of mobile mergers. Italian mobile operator Andala was launched in 1999 and then acquired by what was then Hutchison Whampoa and renamed H3G/Three Italy in 2000. Meanwhile, Wind was established in late 1997 by Enel, France Télécom (now Orange), and Deutsche Telekom and sold in 2005 to Weather Investments and then Veon in 2011. CK Hutchison then acquired part of Wind in 2016 and renamed it Wind Tre, before acquiring the entire company in 2018.
TIM sell-off edging closer
Staying in Italy, it appears that the sale of Telecom Italia's (TIM) grid is heating up, with the company telling interested parties to up their bids.
TIM has been seeking to spin off its fixed assets for some time, with Italy's state lender Cassa Depositi e Prestiti (CDP) interested in creating a single broadband company with Open Fiber.
The CDP recently bid for the assets as part of a joint offer with Macquarie Group, sparking a bidding war with KKR, which put a €20 billion ($21bn) bid in for the network assets last month. The joint CDP-Macquarie offer is estimated to be between €18 to €20bn.
Both bids fall well short of the €30bn ($31.6bn) value that TIM's biggest shareholder, Vivendi SE, values its grid assets at. The bidders have until April 18 to improve the offers, says Bloomberg.