KKR has reportedly a non-binding offer to buy Telecom Italia's (TIM) fixed network assets, with the bid valuing these assets at €20 billion ($22bn), according to Bloomberg and Reuters sources.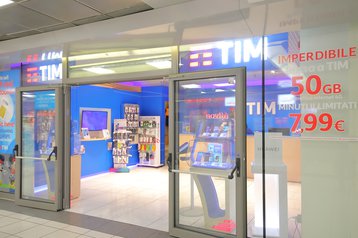 It's the latest development in the long-running saga around the potential sale of TIM's fixed assets.
The bid submitted by KKR takes on a sizeable amount of debt, according to reports, with TIM reportedly in $30 billion worth of debt, which is one of the reasons its grid assets are up for sale.
KKR for its part already owns a minority stake in TIM's fiber copper unit, valued at around €2 billion ($2.1bn), and has even seen a bid of €10.8 billion ($12bn at the time) for the entirety of TIM knocked back by the company last year.
It's not been specified how much of a stake KKR has bid for, but it is known that KKR wants to acquire TIM's subsea cable business unit Sparkle.
KKR has previously been keen to work with Italian Prime Minister Giorgia Meloni's government to secure a deal for TIM's fixed network. Meloni's political party has considered bringing the company under state control.
Meanwhile, Italian state lender Cassa Depositi e Prestiti (CDP) had been hopeful of merging TIM with state-backed rival OpenFiber to create a champion broadband player.
Bloomberg notes that Telecom Italia is set to meet today (February 2) to review the offer.