Italy's newly elected government has made its clearest intentions to date that it wishes to bring Telecom Italia (TIM) under state control.
The Brothers of Italy party which is led by Prime Minister Giorgia Meloni has been keen to take the debt-ridden operator under its control for some time, even before the election.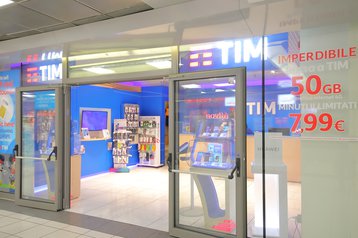 But talk of a state-owned takeover of TIM has accelerated further, with Reuters reporting that Italy's Industry Minister Adolfo Urso made a statement at a business conference in Rome.
"We need the network to be under public control," said Urso, who also called the 1997 privatization of the telco a "mistake."
TIM has struggled in recent times, with the company reportedly €30 billion ($30bn) in debt. There were reports last week that the Italian government was considering its options over Telecom Italia, with the possibility of a state-backed takeover.
Urso's comments come off the back of the government's plans with TIM's fiber division. The government has been keen to take over TIM's landline grid, ahead of working with Italy's state lender Cassa Depositi e Prestiti (CDP) to create a single broadband company with Open Fiber.
But a lot has changed since September, with the government looking to bring the operator's network under state control completely.
Advisors to TIM evaluate the company's worth at close to €20 billion ($20bn), with €30 billion ($30bn) in debt. CDP, which owns 10 percent of the company and controls OpenFiber, is mulling over a potential bid of between €15 billion ($15bn) to €18 billion ($18bn). Although Vivendi SE, which is the top shareholder in TIM, wants closer to €30 billion ($30bn).
TIM, which is estimated to have over 30 million customers in Italy, has endured a difficult year with its shares dropping by close to 45 percent.