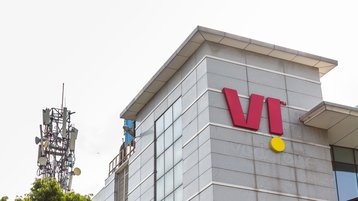 But, according to Telecom Talk, Indus is now supportive of the softer payment terms put forward by cash-strapped Vodafone Idea.
Revised payments will see Vi pay 100 percent of the sums billed after December 31, 2022, plus a portion of the monthly billing up until that point, reports the publication. The remainder of the balance due as of December 31 will be paid between January and July next year.
On October 20, the Securities and Exchange Board of India (SEBI) granted the Indian government's proposal to convert dues of over $1.92 billion by telecom operator Vi to equity.
However, this conversion is dependent on whether Vi's stock prices can stabilize above 10 rupees, according to local media outlets, although this has been seemingly removed from Indus' investor's release.
Indus has seen its own cash flow problems due to the challenges of getting payments from its clients, with the tower infrastructure firm reporting that its operating cash flow was down 39 percent year-on-year during the second quarter.
Indus, which operates over 186,000 towers in India, is said to be owed dues of ₹7,000 ($847 million) from Vi. The telco leases multiple towers and rooftop locations to operate its mobile network, which serves over 255 million subscribers in the country.
Last year, the operator was reported to be approaching debts of $24 billion, and reportedly close to an "irretrievable point of collapse" according to the company's chairman, Kumar Mangalam Birla.
Earlier this year the Indian government helped to save the telco from going under when it acquired a 35.8 percent stake in Vi.