Indian telco Vodafone Idea (Vi) is reportedly close to "point of collapse" and needs help from the Government, one of its investors said this week.
Kumar Mangalam Birla, chairman of the Aditya Birla Group conglomerate, has written to cabinet secretary Rajiv Gauba warning that Vodafone Idea is close to an "irretrievable point of collapse." Birla owns around 27 percent of Vi.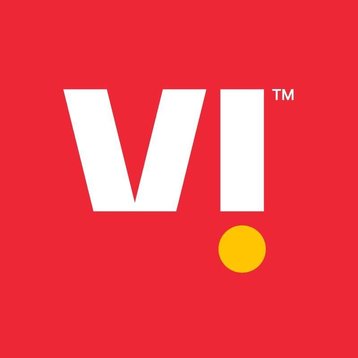 "Potential foreign investors … want to see clear government intent to have a three player telecom market (consistent with its public stance) through positive actions on long-standing requests such as clarity on AGR (adjusted gross revenue) liability; adequate moratorium on spectrum payments and most importantly, a floor price regime above the cost of service," he wrote.
"Without immediate active support from the government on these three issues, VIL's financial situation will drive its operations to an irretrievable point of collapse."
In its most recent earnings, the company said it had a gross debt (excluding lease liabilities) of Rs 1,803.1 billion (~$24 billion). Last year the Supreme Court of India gave Vi and Airtel 10 years to pay, with the first installments of 10 percent due in March 2021.
Birla said he is willing to hand over the stake to "any entity – public sector/government/domestic financial entity, or any other that the government may consider worthy of keeping the company as a going concern."
Vodafone Idea has one data center in Navi Mumbai and around 160,000km of fiber optics. The company tried to sell its data center unit in 2019 but reportedly couldn't find a buyer willing to match its valuation.
Last year companies including Google, Amazon, Verizon, and a consortium including Oaktree Capital and Varde Partners were all rumored to be interested in investing in the telco, but nothing came out of it. This year firms including KKR TPG Capital, Apollo Global, and Carlyle Group have all been reported as interested, but again none have come through.
A Deutsche Bank report from July said the best option to save Vi was for the Indian Government to convert the telco's debt into equity and merge it with state-run telco Bharat Sanchar Nigam Limited (BSNL).
"The vast majority of Vi's debt is spectrum and AGR obligations, and the company will need to take on 5G spectrum at some point too. Private investors are extremely unlikely to save the company, given successive governments seeing telecom capital as something to target," Deutsche Bank research analyst Peter Milliken said in his report. "So we think the only viable solution for India to keep Vi is for the government to convert its debt into equity, preferably while merging it with BSNL, and then providing it a clear commercial mandate based on profitability targets and incentives."
Earlier this year it was reported the company – formed in 2018 after Vodafone India merged with Idea Cellular – was looking to sell its fixed-line broadband subsidiary, optic fiber unit, and data center business in order to pay down its debts. The company was also said to be aiming to sell land banks which were bought for future data centers.
It then denied some of these reports – saying no offers were being considered by its board – but also said any sale of its data center assets would not be material enough to be disclosed to public investors.