The Indian government is to acquire a 35.8 percent stake in Vodafone Idea (Vi) to prevent the telco from going under.
The struggling telco announced the bailout this week which will see the government convert spectrum auction instalments and adjusted gross revenue (AGR) dues into equity. In a bailout package announced this week, the government said telcos could defer payment on spectrum and other liabilities by four years and that any interest amassed over the period could be converted into equity.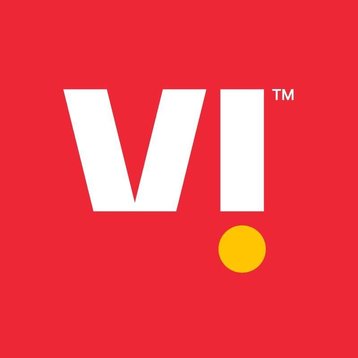 "The Board of Directors, at its meeting held on 10th January, 2022, has approved the conversion of the full amount of such interest related to spectrum auction installments and AGR Dues into equity," the company said in a statement to the BSE stock exchange this week. "The conversion will therefore result in dilution to all the existing shareholders of the company, including the promoters. Following conversion, it is expected that the government will hold around 35.8 percent of the total outstanding shares of the company."
The move sees Vodafone Group's share in Vi drop from around 45.1 percent to 28.5 percent and Aditya Birla Group's stake drop from 28.5 percent to around 17.8 percent.
Amid debts approaching $24 billion, Vi was reportedly close to an "irretrievable point of collapse" last year according to the company's chairman, Kumar Mangalam Birla.
The company owes billions of dollars to the Government after the Supreme Court of India last year gave Vi and Airtel 10 years to pay readjusted spectrum dues while it fights declining market share and years of losses. Birla had reached the point of offering to voluntarily give up his share to the government in order to keep operations running; which it reportedly rejected.
A Deutsche Bank report from July said the best option to save Vi was for the Indian government to convert the telco's debt into equity and merge it with state-run telco Bharat Sanchar Nigam Limited (BSNL). However, the Times of India reported that the government was against any merger of Vi with BSNL and/or Mahanagar Telephone Nigam Ltd (MTNL).
In September the company was given a reprieve when the government approved a new telecoms relief package designed to ease pressure on the company and defer some of its spectrum dues payments.
This week Vi has said the government doesn't want want to actively run the unprofitable phone operator, and isn't looking to appoint a board member.
"They do not have to desire to take over the operations of the company," Ravinder Takkar, MD & CEO of Vodafone Idea told Bloomberg this week. "They want three private players in the market, they want promoters to run this company," he said, referring to a widely used term in India for founding and controlling shareholders.
Takkar said Vi has been engaged with investors for months and there is "huge interest from international investors" in the company.
Communications minister Ashwini Vaishnaw added: "Government will remain an investor only. The companies will be run by the professionals. All the debt liabilities will remain responsibility of the companies. The companies have given us commitment. We will exit from the companies at an appropriate time."