The Indian Government has approved a new telecoms relief package designed to ease pressure on the debt-laden Vodafone Idea (Vi).
The relief package included a four-year moratorium on airwaves payments due to the government.
Reuters reports the deferred payments cycle will begin from October 1, telecoms minister Ashwini Vaishnaw said, giving debt-ridden Vodafone Idea more time to pay dues.
"We believe that there should be healthy competition in the sector. And for that there will be further reforms when the 5G spectrum is auctioned out ... so that more and more players can get into this sector," Vaishnaw said.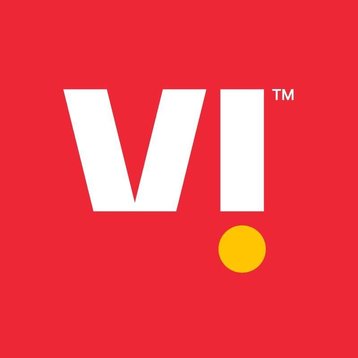 Other measures announced in the telecoms package include raising the tenure of airwaves held by firms from 20 to 30 years, waiving the usage charge for airwaves acquired via future auctions, and free sharing of spectrum between carriers. Companies also have the option of converting part of their dues into equity.
The cabinet also allowed 100 percent foreign direct investment in the sector via the automatic route, Vaishnaw said, a move that will allow easy investment in the sector without separate government approvals.
"The relief comes just in time, and it will, at the very least, assist telecom companies in navigating the market," said Sonam Chandwani, Managing Partner at law firm KS Legal & Associates.
All telecoms reforms will be applied going forward and not retrospectively, Vaishnaw said, which means Indian carriers still have to settle billions of dollars in outstanding Adjusted Gross Revenue (AGR) payments to the Government. The Supreme Court had previously directed companies to clear AGR dues by 2031.
Amid debts approaching $24 billion, Vi was reportedly close to an "irretrievable point of collapse" according to the company's chairman, Kumar Mangalam Birla. It owes billions of dollars to the Government after the Supreme Court of India last year gave Vi and Airtel 10 years to pay readjusted spectrum dues on top of declining marketshare.
Birla had reached the point of offering to voluntarily give up his share to the Government in order to keep operations running. The Government has reportedly rejected the idea, as was against merging the company with existing state-owned operations.
Banks owed money by the telco are reportedly considering converting debt to equity and taking over the company. Reuters reports a group of banks led by the State Bank of India (SBI) have been lobbying for the Government to give the struggling telco more time to repay its debts.
Earlier this year it was reported the company – formed in 2018 after Vodafone India merged with Idea Cellular – was looking to sell its fixed-line broadband subsidiary, optic fiber unit, and data center business in order to pay down its debts. The company was also said to be aiming to sell land banks that were bought for future data centers.
It then denied some of these reports – saying no offers were being considered by its board – but also said any sale of its data center assets would not be material enough to be disclosed to public investors.