Struggling Vodafone Idea (Vi) lost close to 20 million mobile subscribers last year, as the operator reported widening losses during its third-quarter earnings.
The operator revealed that despite growing its overall 4G subscription base, its total mobile subscriptions by the end of December 2022 had dropped to 228.6 million, down from 247.2 million a year earlier.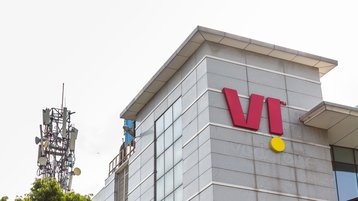 Vi saw its net loss increase to Rs 79.9 billion ($965.8 million) from Rs 72.3 billion ($872.6m) in fiscal Q3 2021/22.
The operator did at least notice some improvements in its gross revenue and earnings before interest, taxes, depreciation, and amortization (EBITDA), with revenue up 9.3 percent year-on-year (YoY) to Rs 106.2bn ($1.28 bn).
Vi's EBITDA stood at Rs 41.8 billion ($504m), up from Rs 38.2 billion ($461m).
During the quarter, Vi shut down close to 2,800 3G sites while adding more than 2,000 4G sites across the country.
While a 5G service was launched by the country's Prime Minister Narendra Modi at the beginning of October 2022, as of December Vi was yet to set up a single 5G base station in the country.
Rival telco Bharti Airtel launched its 5G service in October and had a million 5G customers within a month of the launch.
In its latest earnings statement, Vi didn't reveal a date for its 5G launch but did state that it's in discussions with vendors to finalize a rollout strategy. This will be executed once funding is in place.
Vi was founded in 2018, as the creation of a merger between Idea Cellular and Vodafone India.
The company's short history has been a challenging one, with Vi saved from the brink of collapse by the Indian government last year after the government acquired a 35.8 percent stake in the company.
Last week Vi confirmed that it had also been rescued by the government in 2021. The company had received permission to convert $2bn worth of its dues into equity. When this was revealed, shares of the company jumped by 25 percent following the news.