Vodafone Idea (Vi) has reportedly not set up a single 5G base station in India.
Local media reports in India revealed that the struggling operator has fallen even further behind other domestic operators since 5G launched in the country in October.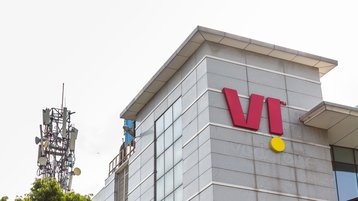 5G services were launched by the country's Prime Minister Narendra Modi at the start of October.
However, Vi has yet to set up a single 5G base station, reports The Business Standard (BS), further outlining the difficulties at the operator, which has struggled to pay its dues in recent months.
The operator acquired 5G spectrum in the 3,300MHz and 26GHz bands during an auction over the summer but has yet to launch 5G services in the country.
In comparison, the BS notes that Reliance Jio has set up over 17,600 5G base stations, with 5G services launched in 10 states.
Meanwhile, Bharti Airtel has set up nearly 3,300 5G base stations and hit a million 5G subscriptions within a month of its new network launching.
So in total, more than 20,000 5G base stations have been set up in the country, according to Minister of State for Communications Devusinh Chauhan.
The fact that Vi has yet to set up a 5G base station is even more significant given that the telco has over 255 million subscribers in the country.
A spokesperson claimed that 5G is still an important part of the company's strategy, while it's choosing its OEM vendors for the deployment of these services.
Vi was on the verge of collapse earlier this year until the government acquired a 35.8 percent stake in the company to prevent the telco from going under.