India's prime minister Narendra Modi is expected to officially switch on the nation's 5G services at the start of next month.
That is according to the National Broadband Mission, which operates under the Ministry of Communications.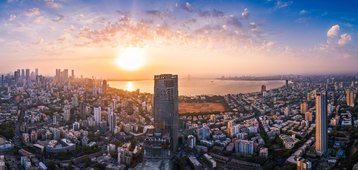 The Indian government expects to achieve a nationwide rollout of 5G coverage by 2024, with Reliance Jio, Bharti Airtel, and Vodafone bracing for the launch.
Press reports in India say that the initial launch will cover seven cities, including Mumbai, and Delhi.
Indian telco Reliance Jio recently outlined its intentions to invest INR 2 trillion ($25bn) to roll out its Standalone 5G network across the country by the end of 2023.
Jio's 5G push follows its acquisition of $11 billion of spectrum in the 900MHz, 3,500MHz, and 26GHz bands in August, with its 5G network set to launch in Delhi, Mumbai, Kolkata, and Chennai by October.
During the same spectrum auction, Bharti Airtel spent $5.4bn on the spectrum in the 900MHz, 1,800MHz, 2,100MHz, 3,300MHz, and 26GHz bands, while Vodafone Idea spent $2.4bn, in the 3,300MHz and 26GHz spectrum bands in a few targeted circles.
India's leading operators have been aiming to launch 5G services in time for Diwali, which takes place on October 24.