Bharti Airtel has hit 1 million 5G subscribers within a month of launching commercial 5G services in India.
Bharti was the first operator to commercially launch 5G in the country, launching at the start of October and beating rivals Reliance Jio and Vodafone Idea to the punch.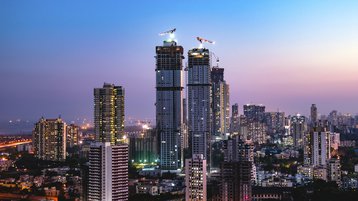 The operator launched 5G in Delhi, Mumbai, Chennai, Bengaluru, Hyderabad, Siliguri, Nagpur, and Varanasi, after initially carrying out 5G trials last year.
"These are early days but the response from customers have been very encouraging," said Bharti CTO Randeep Sekhon. "Our network is being built every day even as all 5G devices are now capable of working on the Airtel 5G Plus network barring a few exceptions which should also be done in the coming weeks. We will continue to advance our network with a vision to connect the entire country."
In previous spectrum auctions, Bharti acquired 19,800MHZ spectrum in 900MHz, 1,800MHz, 2,100MHz, 3,300MHz, and 26GHz frequency in the country's 5G auction for $5.4 billion.
The company has signed 5G network agreements with Ericsson, Nokia, and Samsung, with CEO Gopal Vittal outlining ambitions to cover all of urban India with 5G connectivity by the end of 2023.
The MNO has also reached another milestone in India, as it claims to be the first operator to launch 5G services at an airport. Bharti has launched 5GPlus services at the new terminal of the Kempegowda International Airport, Bengaluru (KIAB / BLR Airport).
Bharti Customers with 5G-ready smartphones can access the service at Terminal 2 across the airport, including at the arrival and departure terminals, lounges, boarding gates, and more says the company.
Domestic rival Jio also launched its 5G services last month. The company has lofty ambitions with its 5G roll-out, with the operator confirming it will invest $25 billion to deploy its Standalone 5G network across the country by the end of next year. Jio wants to provide its 5G service to more than 1,000 cities across the country, according to its chairman Mukesh Ambani.
Jio recently partnered with Swedish vendor Ericsson and is set to be the only Indian operator to deploy a 5G Standalone network in the country. Ericsson will deploy its energy-efficient 5G Radio Access Network (RAN) products and solutions, plus its E-band microwave mobile transport solutions in Jio's 5G network.