Reliance Jio looks set to become the first Indian operator to deploy a 5G Standalone network in the country, after signing an agreement with Ericsson.
The two companies have signed a long-term strategic 5G contract to roll out 5G Standalone in the country.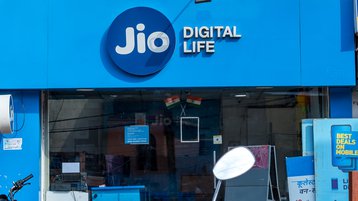 The partnership is also the first between Jio and Ericsson for radio access network deployment in the country, and follows the operator's recent investment in 5G, with $25 billion earmarked for the deployment of its Standalone 5G network across the country by the end of 2023.
Ericsson will deploy its energy-efficient 5G Radio Access Network (RAN) products and solutions, plus its E-band microwave mobile transport solutions in Jio's 5G network. All of these products and solutions are deployed on new-build 5G Standalone networks, confirms the vendor.
"India is building world-class digital infrastructure that will drive innovation, job creation, and entrepreneurship across the country," said Ericsson CEO and president Börje Ekholm.
The operator wants to provide its 5G service to more than 1,000 cities across the country, according to its chairman Mukesh Ambani, with Jio acquiring $11bn worth of spectrum in the 900MHz, 3,500MHz, and 26GHz bands in August.
The company's commercial roll-out of 5g services in India will be supported by kit from Ericsson, Nokia, and Samsung, as well as its own solution, confirms the executive.
Unlike other operators in India, Jio is the only operator that is deploying its 5G networks out on a Standalone (SA) mode, with rival operators such as Bharti Airtel opting for Non-Standalone (NSA), which makes use of existing 4G infrastructure such as mid-band spectrum, (1,800MHz and 2,100MHz), while the 3,300MHz spectrum enables for 5G speeds.
Bharti spent $5.4bn on the spectrum in the 900MHz, 1,800MHz, 2,100MHz, 3,300MHz, and 26GHz bands, while Vodafone Idea spent $2.4bn, on the 3,300MHz and 26GHz spectrum bands in a few targeted circles.