Vodafone Idea (Vi) has been permitted by the Indian government to convert its dues into equity.
The cash-strapped company has been allowed by the government to convert $2 billion in interest on dues owed to the sovereign into equity. This is expected to free up cash flow.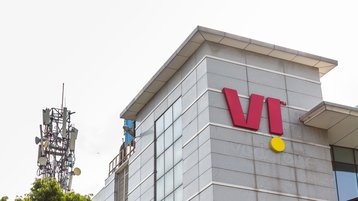 The company has struggled in recent times, and was saved from the brink of collapse last year by the government after it acquired a 35 percent stake.
India's government approved a telecoms relief package in 2021 to save Vi, enabling the operator to convert interest on deferred adjusted gross revenue owed to the government into equity.
Vi will issue 16.3 billion shares at 10 rupees ($0.12) a piece worth 161.3 billion rupees ($1.95bn), said the operator last week. The announcement saw shares in Vi jump by as much as 25 percent.
These plans were approved by The Securities and Exchange Board of India (SEBI) in October of last year.
However, according to Reuters, it's estimated that this will only reduce about seven percent of the company's debt ($26.6bn), as of September 2022.
Last month, Vi was seeking an emergency loan of $846 million from Indian banks in a bid to pay off its debts with new debt.
Vi was only founded in 2018, following the merger of Idea Cellular and Vodafone India. The operator is now estimated to have 255 million customers across the country.
The operator is still yet to launch 5G in the country, after the service was launched by the country's Prime Minister Narendra Modi at the beginning of October 22. As of December, Vi was yet to set up a single 5G base station in the country.