Singapore's sovereign wealth fund GIC is raising money for a data center outside Seoul, South Korea.
Business Korea reports institutional investors including GIC are collaborating with domestic institutional investors, securities firms, and asset management companies to establish a data center in Goyang City, Gyeonggi Province.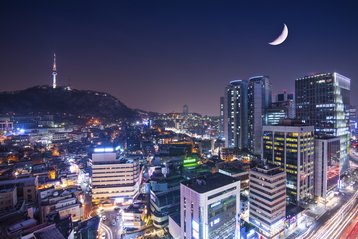 The total project cost amounts to approximately 900 billion won ($704.23 million), with the Police Mutual Aid Association participating by providing 30bn won ($23.4m) through project financing loans last month.
The project reportedly aims to be completed in about three years, with a target year of 2026. Further details on the project weren't shared.
BK suggests this project is separate from its hyperscale joint venture in South Korea with Equinix.
In January 2022 GIC and Equinix signed a $525 million joint venture to develop and operate two xScale data centers in Seoul.
The two facilities under this joint venture – known as SL2x and SL3x – are expected to provide more than 45MW of capacity. The 12MW Seoul 2x-1 is set to launch in Q4 2023.
GIC is a major investor in real estate. Its data center investment has largely been concentrated on joint ventures with Equinix for the colo firm's hyperscale xScale developments, but it has made several other investments in APAC with other operators.
In 2019 the sovereign wealth fund signed a deal with GDS to develop multiple hyperscale build-to-suit data centers in China. That year also saw the company partner with Polymer Connected (now SpaceDC) for a campus in Jakarta, Indonesia.
GIC has also invested in US firm EdgeCore and owns a stake in Czech digital infrastructure firm CETIN Group.
More in Construction & Site Selection