GDS Holdings has struck a deal to build hyperscale data centers in smaller Chinese cities for a "leading Internet and cloud service provider" that it has not disclosed.
Government of Singapore Investment Corporation (GIC) is funding the venture, the firms said a in press release today, and might give GDS budget to build data centers for other customers.
The Chinese data center operator had signed a separate memorandum of understanding to build bespoke centers for the same un-named customer at multiple campuses across China, without GIC's backing.
GDS said it had already built three data centers for the customer at a campus in Hebei province. This is the same location where has built data centers for Alibaba, the Chinese Internet giant. The companies have worked together several times.
Business model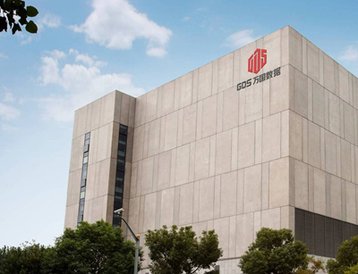 The GIC-backed venture has committed GDS to set up separate businesses to build each data center. Once each has been constructed, it will sell a 90 percent equity interest in the project company to GIC. The buying price will be development cost plus the cost of finance. GDS will retain 10 percent ownership and will take a fee for operating the centers.
Construction is nearly complete at the first site, on the customer's own campus in Jiangsu province, said GDS. Alibaba is known to be building a data center in Nantong, Jiangsu.
"Our core business remains focused on Tier 1 markets, where the entry barrier is high," said GDS chairman and CEO William Huang in a statement.
"GIC enables us to fulfill the broader requirements of customers outside of Tier 1 markets," he said. The deal had introduced equity capital at the "project level."
China classifies 19 cities informally as Tier 1, including the megacities Beijing and Shanghai, with populations of 20m. It has numerous cities outside Tier 1 with populations around two to three million.
GIC struck a similar partnership to build hyperscale data centers with Equinix in Europe, in a deal valued $1bn. Yet while GIC is also free to build data centers in Europe itself, Chinese law forbids foreign firms to operate on the mainland without a domestic partner.