China Unicom, China Telecom and the State Development Investment Corporation (SDIC) - China's largest state-owned investment holding company - have all signed a letter of intent with GDS Holdings, in view of developing data centers in selected markets across the country.
GDS isn't a stranger to such partnerships, having joined forces with ST Telemedia in 2014 as it was looking to diversify its portfolio. The company runs data centers in seven Chinese cities, with sites in Beijing, Shenzhen, Hong Kong, Guangzhou, Shanghai, Kunshan and Chengdu.
Uncharted territory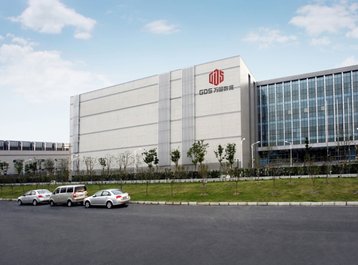 Together, the consortium is hoping to capitalize on what it sees as an opening in the Chinese data center market.
The partners plan to develop state-of-the-art, large-scale facilities, offering infrastructure and services to untapped markets, starting in Tianjin - one of the country's most significant ports in the North East of the country.
The letter of intent, however, remains unbinding, and legal clarifications must be made before the plans can go ahead.
"We are honored to participate in this letter of intent with these leading state-owned enterprises," said William Huang, chairman and CEO of GDS.
He continued: "This partnership combines GDS strengths in data center design, construction, operations and customer service with the complimentary capabilities, resources and relationships of the other parties. As we realize synergies together, we look forward to working alongside our distinguished partners to explore potential opportunities within the government and state-owned enterprise segments and to further strengthen our brand and market leading position."