A newly formed investment group, EdgeCore Internet Real Estate, has set its sights on the North American data center market, with plans to build facilities in six locations.
The three participating firms - Mount Elbert of Colorado, Singapore's foreign reserve investment firm GIC, and Canadian pension funds manager OPTrust - have invested $800m of equity in the fund, expecting to support $2bn in data center projects.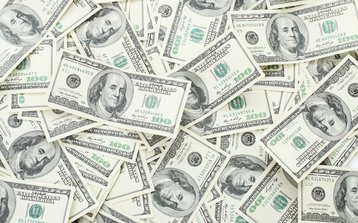 Getting in on a fruitful industry 
The group wants to build massive campuses in each location, aiming for a maximum power capacity ranging between 100MW and 200MW.
So far, it has acquired land in Mesa, just outside of Phoenix, where Apple and DuPont Fabros own large campuses at various stages of completion.
The company plans to close the purchase of sites in Dallas and Reno by April, and buy another three sites in 'tier one' markets (think North Virginia, Silicon Valley or Chicago) before the end of the year.
Also in 2018, the consortium expects to bring its first facility online in Mesa, Dallas or Reno.
Mount Elbert CEO Tom Ray, who will also take up the position of CEO and chairman of EdgeCore, said: "We are pleased and honored to join forces with GIC and OPTrust, which we view as two of the world's most capable and sophisticated investors."
"We are excited to execute upon our shared vision of creating a scalable North American data center platform and we look forward to expanding with GIC and OPTrust as we work to grow EdgeCore Internet Real Estate beyond our initial roll out," he continued.
Lee Kok Sun, CIO at GIC Real Estate, added: "GIC is pleased to partner with Mount Elbert and OPTrust in this venture. As a long-term value investor, we believe the secular growth in data consumption and public cloud usage will generate attractive returns in the data center sector."