Flexential is to expand capacity at one of its Denver data centers in Colorado.
The colo firm this week announced it will expand the power capacity at its Englewood data center at 8636 S Peoria Street to 11.25MW by year-end, adding 4.5MW. The phased power increase is planned to be available for customers from spring 2022.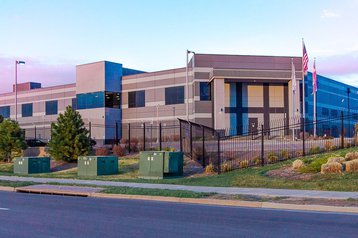 "Amidst rising customer demand for new services and increased power, it is important to ensure our customers have a scalable and reliable data center option that can support their range of capacity needs," said Ryan Mallory, chief operating officer, Flexential. "Denver is a primary market for us and continues to be a hot spot for data center growth. We are fully committed to an ongoing investment in this market, as well as achieving our goal to increase the power capacity at Englewood by year end."
Denver is currently home to four Flexential data centers offering over 20MW and more than 490,000 square feet (45,500 sqm) of space. According to the company's site, the Englewood facility offers "18MW of critical load UPS capacity" across 240,500 sq ft (22,300 sqm) and is the largest data center the company has in the city. The company has confirmed to DCD the 18MW figure will be the facility's total capacity at full build-out.
Flexential raised $2.1 billion via securitization financing in December, and said it plans to allocate funds towards this expansion as part of its growth plans in 2022.
The company agreed to two sale-leaseback deals in 2021; one in Texas and another in Oregon. It also saw two data centers it occupies change landlords in Colorado (at the 1500 Champa carrier hotel in Denver) and Florida.
In July 2021 Flexential was granted building permits to expand its facility at 4600 Carothers Parkway in Franklin, Tennessee.