Flexential has entered into a leaseback agreement with Legacy Investing and Invesco Real Estate for its data center in Plano, Texas.
The colocation company said the deal would enable a 130,000 square foot expansion, doubling its total capacity. Terms were not disclosed.
"Our continued partnership with Legacy Investing and Invesco Real Estate allows Flexential to expand at an even faster rate to meet heightened demand in hypergrowth markets such as Plano, Texas and Portland," said Chris Downie, CEO of Flexential. "We are committed to continued investment in the 38 highly connected data centers in our platform of hybrid IT infrastructure solutions and are pleased that this partnership is enabling us to realize quick and efficient growth."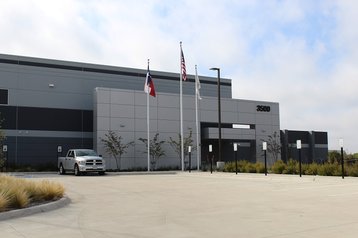 This is the second such deal the companies have agreed this year. In April Flexential agreed a sale-leaseback with Legacy Investing and Invesco Real Estate for the construction of its Hillsboro 3 data center in Portland, Oregon.
"We are pleased to continue our partnership with Flexential, a national market leader, to meet the massive and growing demand for data center services in the Dallas region," said Jay Rappaport, Legacy Investing CEO and co-founder. "These acquisitions are part of Legacy's broader focus on partnering with data center operating companies, enabling them to monetize their real estate-related assets, including funding construction, so they can concentrate their capital on operations and thereby maximize their returns."
"We are pleased to continue expanding our data center footprint into a new market for Invesco Real Estate. Our continued collaboration with Legacy and Flexential is representative of our growing commitment to the data center sector. We look forward to significantly growing these important relationships in the future," added Joshua Siegel, Managing Director, Transactions, Invesco Real Estate.